Section One
Halo 2 (2004- )
Home
Up
Tricks & Glitches
Oddities
Articles
Halo (2002-2003)
Home
Strange, Odd, Weird
Articles
Exploration
Movies
Tricks
Seventh Column
Section Fo
FAQ
Links
Kitchen Sink

The ability to enter the pelican was mentioned by Dark Helmet soon after Halo 2's release. He made a couple videos that you can probably dig up if you visit HIH --->
The pelican drops off a group of marines on one of the elevated platforms in 'Metropolis' in front of the building that you enter near the end of the level. Entering the left side of the pelicans allows you to jump out during the flight. If your gun vanishes, you are on the wrong side for jumping out. You won't be prompted to hold 'X' to enter... just jump up toward the pelican and hold X.
Video 1 shows a nice location that you can reach from the pelican. From there you can explore much of the upper area at the end of the level.
Video 2 shows the location you can reach by not jumping out of the pelican and following all the way to the crash landing site. You are prompted to press 'X' to flip the Banshee. You can launch yourself with the pelican flipping (fyi, because it isn't shown.)
The third video shows a confused pelican that appears at the end of the level. It zooms in and then crashes into a wall. I'm not sure how random or timed the arrival is, because I tried to re-film and the pelican never came on my second attempt.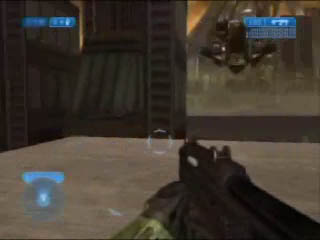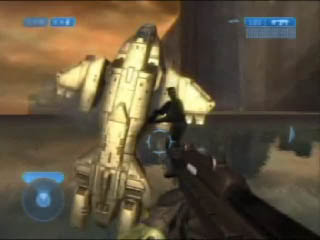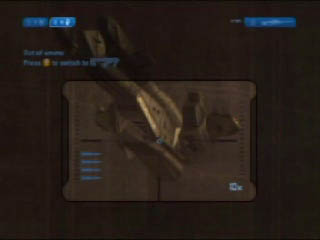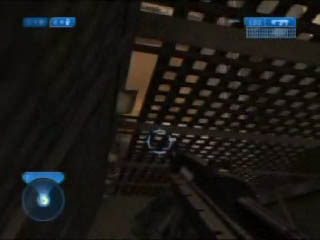 Just a picture of an odd roof glitch.


halo.bungie.org
"H.B.O. is my Anti-Drug™, what's yours?"



highimpacthalo.org
Explore, explode, excite!



bungie.net
The Tru7h. The Whole Tru7h. And Nothing but the Tru7h.