Utfoo
Through the Glass Floor in Oracle
with FrogBlast
min-i-mal-ism
n. Use of the fewest and barest essentials or elements, as in the arts, literature, or design.
Section One
Halo 2 (2004- )
Home
Up
Tricks & Glitches
Oddities
Articles
Halo (2002-2003)
Home
Strange, Odd, Weird
Articles
Exploration
Movies
Tricks
Seventh Column
Section Fo
FAQ
Links
Kitchen Sink

You can sword-lunge into the room below the glass floor at the beginning of the level. I thought it was going to be more of a cave, but it turns out to be an ordinary room with lots of fog. This is a cool exploration that requires nothing more than the sword you are given at the start. To lunge faster, pull the Right Trigger fast while tapping 'X'.
The second movie is very short. It shows what happens when you sword-lunge into an instant-kill room. Ouch.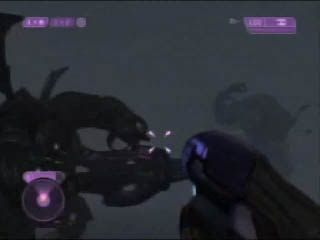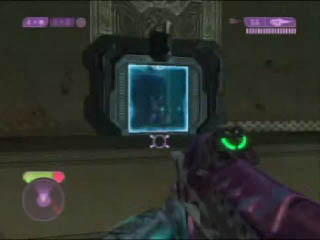 halo.bungie.org
"H.B.O. is my Anti-Drug™, what's yours?"



highimpacthalo.org
Explore, explode, excite!



bungie.net
The Tru7h. The Whole Tru7h. And Nothing but the Tru7h.